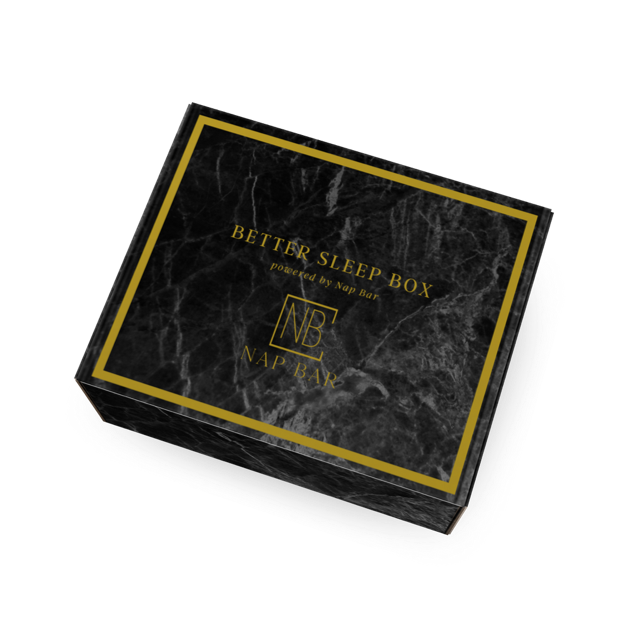 Better Sleep Box™ valued at $100
The contents of the Better Sleep Box™ include:
Nap Bar 8 oz. Aromatic Soy Based Candle (valued at $35)
Nap Bar 4 oz. Vegan Aromatherapy Pillow Mist (valued at $25)
Nap Bar Blackout Sleep Mask (valued at $15)
Nap Bar Downloadable Theta Brain Wave Sounds (valued at $25)
Plus one bonus item
thank You for supporting nap bar's better sleep box™!
We have curated this box with love and you in mind during Covid-19.
We will get through this together!
Again, thank you for your continued support and remember…Stay Woke, Take a Nap.
The Nap Bar Team