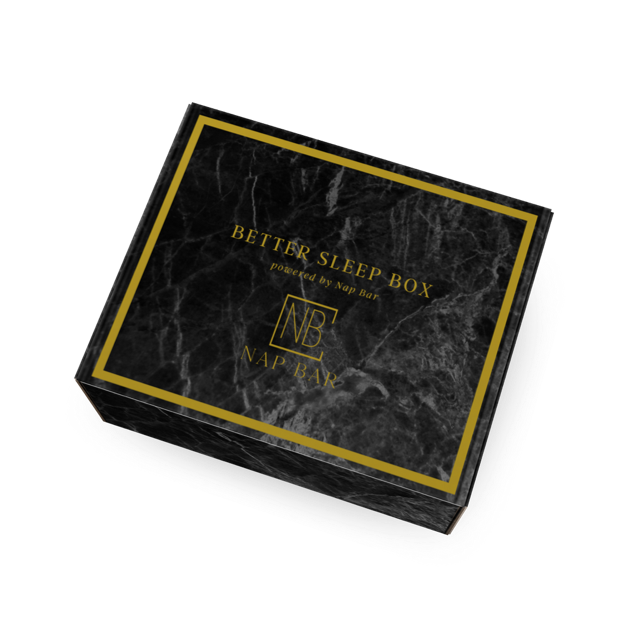 Better Sleep Box™ valued at $100
The contents of the Better Sleep Box™ include:
Nap Bar 8 oz. Aromatic Soy Based Candle (valued at $35)
Nap Bar 4 oz. Vegan Aromatherapy Pillow Mist (valued at $25)
Nap Bar Blackout Sleep Mask (valued at $15)
Nap Bar Downloadable Theta Brain Wave Sounds (valued at $25)
Plus one bonus item
thank You for supporting nap bar's better sleep box™!
We have curated this box with love and with you in mind during Covid-19.
We will get through this together!
Pre-orders will be taken the week of April 6th through May 15th. 
The Better Sleep Box™ is anticipated to ship no later than the week of May 18th. 
We will keep you posted should the timeline change.
Again, thank you for your continued support and remember…Stay Woke, Take a Nap.
The Nap Bar Team